Officer Raphaël Martel is dedicated to the Public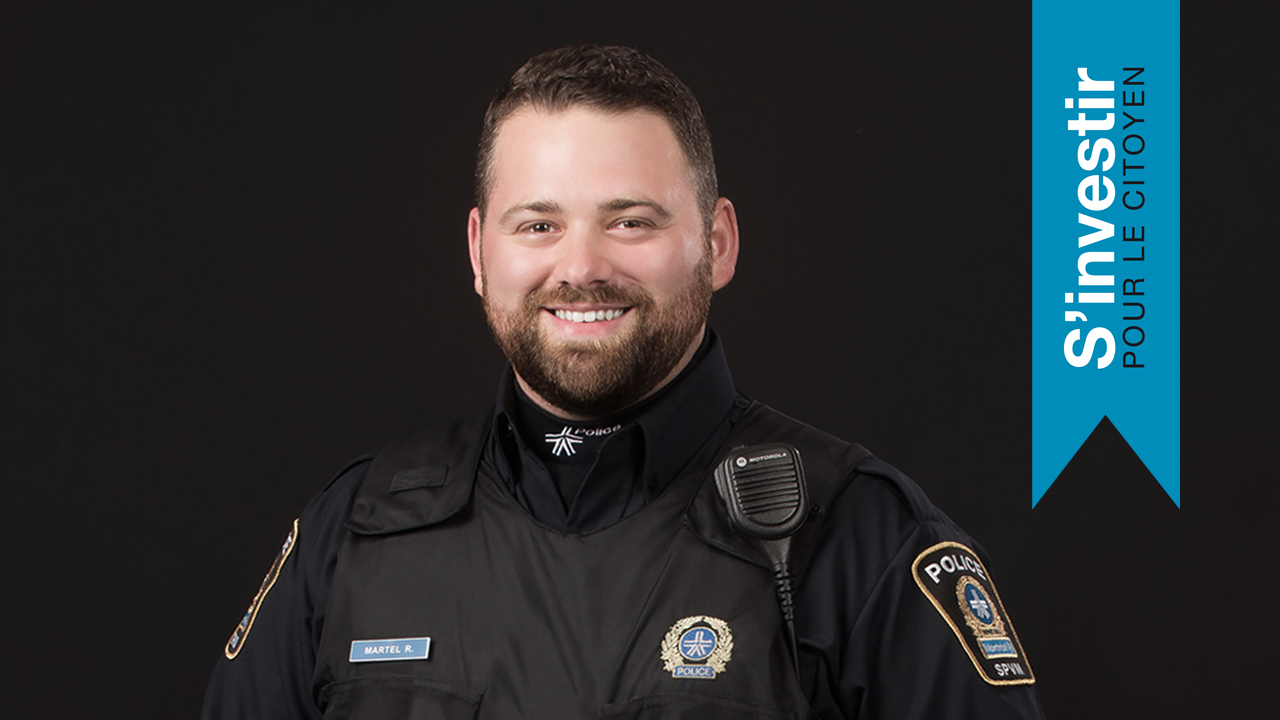 The SPVM is proud to introduce some of its employees who achieved significant accomplishments and taken some remarkable actions. They are passionate about their work and committed to the wellbeing and safety of Montrealers.
Officer Raphaël Martel and several of his colleagues from neighbourhood police station 39 responded to a 911 call from a business. On site, they found a woman in crisis. She was armed with a knife and threatening customers and employees. While the officers were securing the scene, Officer Martel started speaking with the woman, who threatened to take her own life several times. He was patient and eventually succeeded in convincing her to hand over her weapon. She was then taken to hospital for care.