Officer Charles-Étienne Jean is dedicated to the Public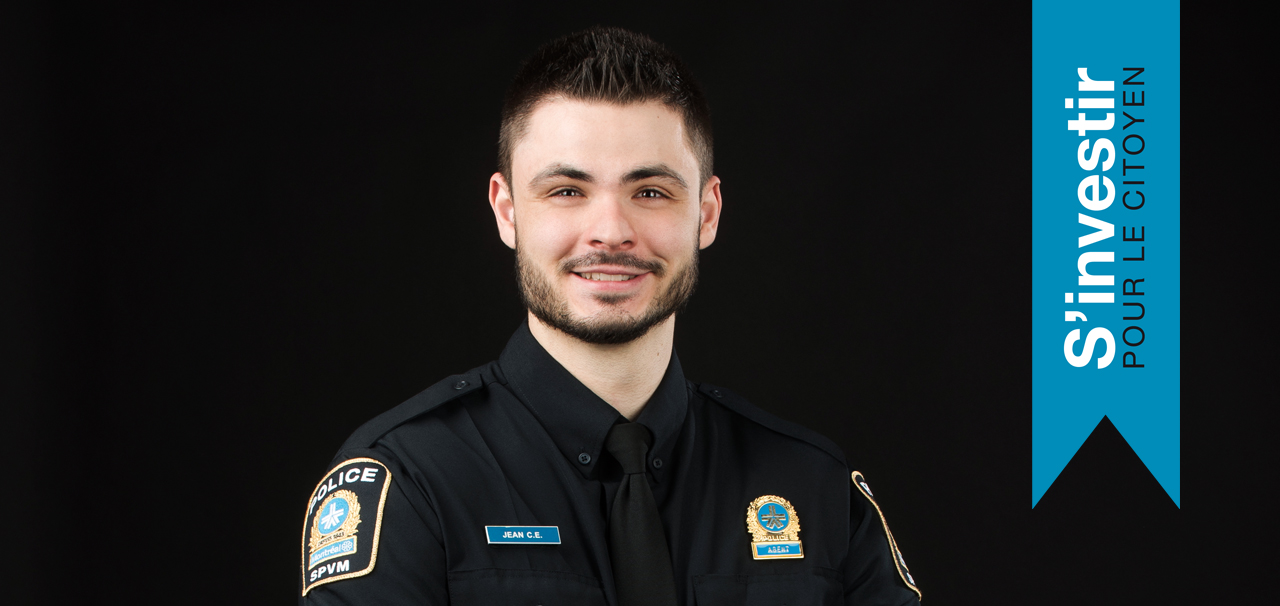 The SPVM is proud to introduce some of its employees who achieved significant accomplishments and taken some remarkable actions. They are passionate about their work and committed to the wellbeing and safety of Montrealers.
While recovering from an injury following a police chase, Officer Charles-Étienne Jean spent almost a year, day or night, at the reception counter of neighbourhood police station 20 in downtown Montréal, one of the busiest stations on the island. For him, everyone matters and leaving people with unanswered questions is not an option. One day, a photographer showed up at the station. His equipment had been stolen and he had found it on an online resale site. Although he could not leave his post, Officer Jean found two patrol officers available to accompany the complainant to the resale location in order to arrest the thief. Still smiling, he has now recovered and is back on patrol in a profession that drives him.