For emergencies,
Call
911

I want to provide information anonymously
INFO-CRIME MONTRÉAL : 514 393-1133
Info-Crime Montréal is a program in partnership with Montréal, which requires the participation of the general public, the media and the police.
Online police report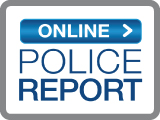 I lost an item that requires a police report to be filed; I have been a victim of a non-violent petty larceny crime, graffiti, hit and run or mischief and I want to complete the form myself online.
To start a report
Hate crimes and hate incidents
The SPVM has an online form that enables you to report all hate incidents.
Report an incident: sexual assault
Report an incident: narcotics
Reporting program to fight the sale of narcotics in Montréal.
I witnessed the sale of narcotics and I want to report this to my local police station. I can also provide information that would identify the seller.


Report an incident: traffic
I witnessed an infraction of the Highway Safety Code and would like to file an observation report with my local police station. I can also provide identification of the vehicle.
Reporting a problem related to street prostitution – Operation Cyclops
The purpose of Operation Cyclops is to counter harassment of passers-by, unwelcome behaviour and violent acts associated with street prostitution. It is particularly aimed at clients of prostitution who solicit sexual services by adopting behaviour that threatens the tranquillity of neighbourhood residents and the safety of persons engaging in prostitution.
I have witnessed undue solicitation by clients of prostitution, unwelcome behaviour and harassment of passers-by, and/or violent acts. I can provide you with information regarding the client and his vehicle.
SELECT YOUR NEIGHBOURHOOD AND COMPLETE THE FORM
Report an incident: ÉPIM
I want to report a wrongdoing that could negatively affect the integrity of the City of Montréal.
Provide information regarding the investigation - MRC de La Vallée-de-l'Or
The Sûreté du Québec (SQ) requested that the investigation regarding allegations involving SQ police officers from the MRC de La Vallée-de-l'Or be transferred to the Service de police de la Ville de Montréal (SPVM). The SPVM invites anyone who has information regarding this case to communicate with the investigators at 1 844-615-3118.
To improve customer service, the SPVM has put in place different ways for people to report an incident through making a report.
For a number of minor offences (for example, theft in vehicles or mischief), you can file an event report online or have the report taken by a police officer at a local police station.
How to file a complaint against the SPVM or a police officer.