Bienvenue ! Welcome! ¡Bienvenido! : prevention tools for new arrivals and asylum seekers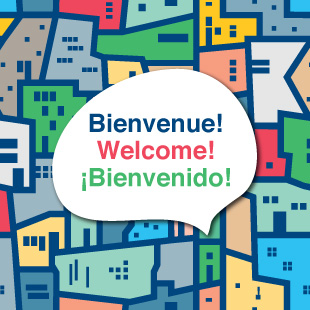 19 april 2021
You are a newcomer or an asylum seeker? The Service de police de la Ville de Montréal (SPVM) welcomes you. Immigrating to Montreal or living here during your asylum application process is probably one of your biggest life-changing projects. You can rely on our support during this period of change and adaptation.
We invite you to visit a brand new web page designed for you: Bienvenue ! Welcome! ¡Bienvenido!
On this page, you will find practical information aimed at raising your awareness to, in particular:
the role of police officers and the services they offer for your safety;
certain aspects of the Charter of human rights and freedoms, laws and municipal regulations;
the prevention of fraud and theft;
the help resources available to you.
You can also consult the leaflet below in different languages:
When a situation requires police services, feel free to contact them. In case of emergency, call 9-1-1. If the matter is not urgent, you can contact your neighbourhood police station (PDQ) directly by dialling 514-280-01XX (XX corresponds to the number of the neighbourhood police station). Click here to find your neighbourhood police station.