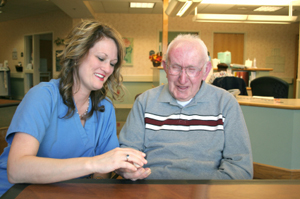 Although to date there is no legal requirement for these sectors to do so, they should have the police records of anyone working with vulnerable clients checked. Employee screening is the responsibility of organizations or businesses that must satisfy an "obligation of diligence."*
Obtaining a memorandum of understanding
In order to submit a request for background verification, businesses and non-profit organizations must first sign a memorandum of understanding with the SPVM concerning the screening of people who currently work or may be assigned to work with vulnerable persons.
To do this, please send us the following documents, duly completed and signed:
1. The "Businesses and Non-Profit Organizations – Memorandum of Understanding Request" form available upon request at protocoles.entente@spvm.qc.ca
2. The "Administrator–External Employer Preliminary Verification Request" form for each administrator of your company, available upon request at protocoles.entente@spvm.qc.ca
3. A letter clearly describing the mission of your organization or business, its objectives and the types of clients it serves
4. A copy of the charter or letters patent of your organization or business
They should be sent by e-mail, regular mail or fax to:
Module vérification des antécédents
Service de police de la Ville de Montréal
1441, rue Saint-Urbain
Montréal (Québec) H2X 2M6
Tel.: (514) 280-0002
Fax: (514) 280-9056
protocoles.entente@spvm.qc.ca
We offer two types of memorandum of understanding
1) Regular memorandum of understanding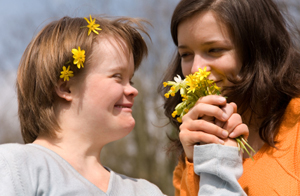 When the applicant's background check indicates a prior incident that is incompatible with the proposed position, an "end of research" form will be sent to you. The investigating officer will not disclose any information regarding the incident in question to you. It will be possible for you to know more about the findings of the investigation only if the candidate decides to submit them for your evaluation.
2) Memorandum of understanding involving disclosure of the investigation's findings
After obtaining the consent of the candidate, we will disclose the details of his or her records. It will then be up to you to consider the relevance of the record in relation to the proposed position.
Obtaining a verification request form
Once the memorandum of understanding has been signed, you will be given the verification request forms during a short information session.
What is checked?
Any conviction or charge for a criminal offence incompatible with the position being sought
Any conviction for an offence listed in the Schedule to the Criminal Records Act, R.S.C. 1985, c. C-47, even if the person has been granted a pardon
Any misconduct or information raising concern that the candidate could endanger the physical or psychological safety of the vulnerable persons under his or her care
Cost
There is no charge for verifying the records of a volunteer for a non-profit organization based in Montréal.
Each verification of records for a paid individual costs $75. This fee is subject to indexing on January 1 of each year, as specified in the By-law concerning fees of the urban agglomeration of Montréal.
Any false statement about the status of the candidates checked will lead to the cancellation of the memorandum of understanding.
* Obligation of diligence
The concept of obligation of diligence determines the relationship existing between two persons, i.e., between two persons or a person and an organization, as well as their mutual obligations. In particular, it means taking reasonable measures to take care of another person's interests and protect them from prejudicial action. This common law principle has been enshrined in various municipal, provincial, federal and international laws.
Source: Fédération des centres d'action bénévole du Québec
To find out more
Insurance Bureau of Canada– Volunteer Selection, Screening and Training