The SPVM proceeds to reopen its public service counters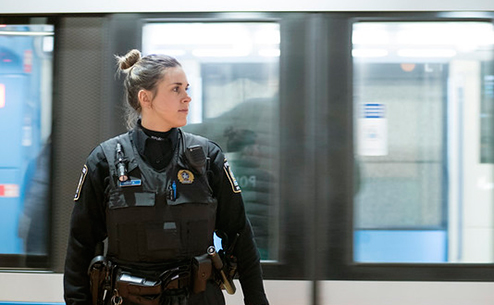 15 june 2020
Montréal, June 15, 2020 — The Service de police de la Ville de Montréal is proceeding, effective today, to reopen all the service counters of its neighbourhood police stations (PDQ). The Module de vérification des antécédents (MVA) at Headquarters will be open by appointment for background checks.
To allow safe contact with the public, the SPVM has instituted new protective measures at its reception counters in accordance with the government public health directives and to limit the risks of spreading the coronavirus.
New protective measures implemented at our reception counters
New arrangements have been made in our units and new instructions are implemented to ensure better protection for everyone:
a Plexiglass window has been installed at each of our reception counters,
floor markings remind the public of the mandatory 2 metres of physical distancing;
disinfectant dispensers have been installed at all of our reception counters;
only one person at a time may enter the neighbourhood police station; the others must wait outside;
other measures could be deployed depending on the needs.
Hours of operation
Neighbourhood police stations
The hour of operation of our PDQ counters remain the same as before, from 9 a.m. to 7 p.m., 7 days a week.
Exception for PDQ 20 and 21, which will be open 24 hours a day, 7 days a week.
To find out your neighbourhood police station: go to the "Neighbourhood police" tab on our website at spvm.qc.ca.
Module de vérification des antécédents (Headquarters)
Members of the public must make an appointment with the MVA before visiting.
The appointment will be made by email at protocoles.entente@spvm.qc.ca or by phone at 514-280-0002.
For any emergency, the public may call 911 at any time.