Virtual Kidnapping: Extortion Scam Now in Montréal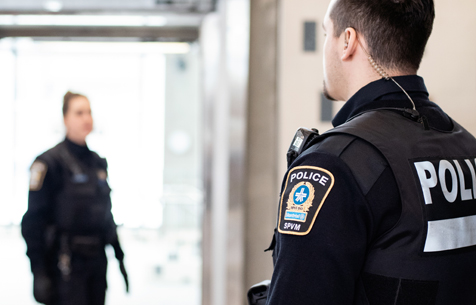 18 february 2019
The Équipe Cyberenquête of the Section des crimes technologiques of the Service de police de la Ville de Montréal (SPVM) calls on the vigilance of the Montréal citizens regarding an increasingly frequent extortion scam in Canada. Virtual kidnapping is not a new phenomenon. It has claimed several victims over the last two years in Canada, namely in Vancouver, and appeared in Montreal a few months ago. By its very nature, the victims of this scam are international students , often students of Chinese origin who have family members still living in China.
Description of scam
Virtual kidnapping is an extortion scam that involves convincing the victims that they or their loved ones are in danger. This specific scam happens in two phases.
Phase 1
The victim receives an automated call in Mandarin that appears to come from the Consulate General of the People's Republic of China, inviting them to call a government representative or a police officer regarding their involvement in an investigation in China. The victim is then persuaded to pay a considerable sum of money to be exonerated. This stage usually takes several days to persuade the victim to make numerous payments to the suspects.
Phase 2
The victim is then manipulated into staging their own kidnapping. The suspects even ask the victim to record a video. The victim must then rent a hotel room in cash, stay in the room and avoid any interaction on social media or with the police, under threat of retaliation against their family in China. The victim remains in constant contact with the suspects. The suspects contact the victim's family and send the video explaining that their child has been kidnapped for ransom.
Signs suggesting potential extortion
The suspects keep you on the phone for a long time and do not want you to hang up.
You cannot talk about this call to anyone.
You are asked to leave your house, work or class immediately and prepare your luggage without giving any explanation, without notifying your relatives. Please note that a police force will never require you to take action without notifying a loved one and without taking the time to seek legal advice.
A few preventive tips
If the phone number appears to come from an official foreign government body, despite pressure from the suspects, check their website before doing anything.
Immediately inform the police authorities by calling 911 or going to your neighbourhood police station. To provide information confidentially and anonymously contact: Info-Crime Montréal at 514 393-1133 or online.
Keep the phone number or other information that was sent to you until you received clear instructions from a police officer.
If you receive a call informing you that someone you know has been the victim of such a kidnapping, do not send money immediately. Instead, contact 911 or go to your local neighbourhood police station.
- 30 -
For more information:
Media Relations
Communications Division
Service de police de la Ville de Montréal (SPVM)
514-280-2015