The SPVM presents its 2022 activity report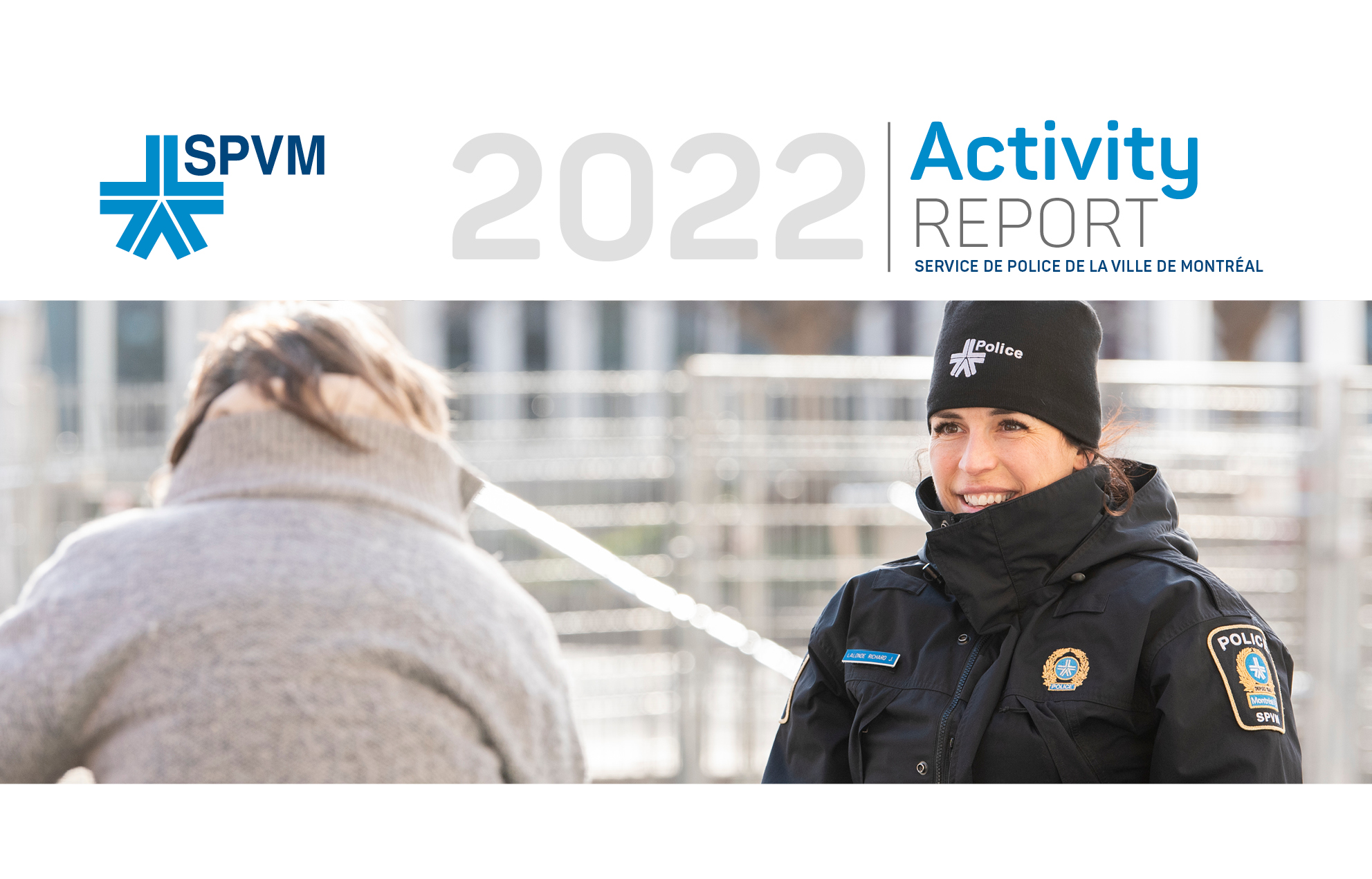 The Service de police de la Ville de Montréal (SPVM) released its 2022 activity report today.
This document provides a full picture of police activities carried out by the SPVM between January 1 and December 31, 2022. It includes many statistics on operations conducted by the SPVM and changes in crime observed in the territory. The activity report also provides quantitative data on the SPVM's staff, handling of emergency calls and road safety.
In addition to containing extensive figures, the activity report also highlights the activities and projects that mobilized the SPVM in 2022. They include the COP 15, the UN Biodiversity Conference which brought together almost 12,000 participants from the four corners of the globe. The Forum montréalais pour la lutte contre la violence armée, jointly organized by the Ville de Montréal and the Institut du Nouveau Monde, was also one of the key events for the SPVM last year.
This publication aimed at the Montréal population as a whole also includes explanations that help gain a better understanding of its content and scope. The most significant policing issues and statistical variations are accordingly put into context, which facilitates interpretation.
In general, we observed in 2022 that the impact of the drop attributed to lockdowns and curfews implemented to prevent the spread of COVID-19 has become less marked. Several statistics on road safety and crimes against property and persons have risen to pre-pandemic levels.
"Over the years, the SPVM has met a number of considerable challenges in relation to public safety and the fight against crime. The COVID-19 pandemic was obviously one of them along with the fight against armed violence. Navigating through a constantly changing criminal and social context requires exceptional adaptation skills. In 2022, our police and civilian personnel showed once again that they have this skill. I take great pride in managing such competent and committed teams. I have no doubt that by relying on these assets and continuing our collaboration with our partners, we will live up to all Montrealers' expectations", commented the Director of the SPVM, Fady Dagher.
The 2022 activity report is available in French and English on the SPVM's website.
Press conference