First Safe Trading Zone in Montréal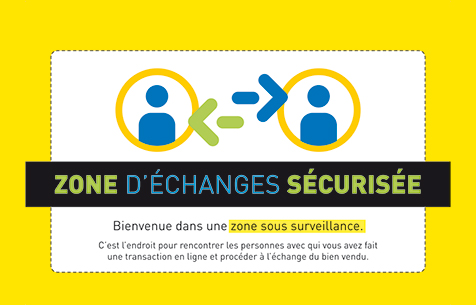 Montréal, December 18, 2019 – To help prevent fraud, the SPVM has set up a safe trading zone for those buying and selling online via Internet classified sites.
These safe zones are spaces under video surveillance that allow you to meet the people with whom an online transaction has been made and to exchange the goods sold.
The zone will be set up in Neighbourhood Police Station 20, which is open 24/7.
Neighbourhood Police Station 20 is located at 1432 Sainte-Catherine West (near Bishop Street).
This safe space will be the first in a series of several safe trading zones to be deployed in 2020. Other announcements will follow during the next openings.
Here are some prevention tips for buying and selling online:
Avoid doing business only over the phone or online (e.g. buying without ever seeing the goods).
Make an appointment in a public place (e.g. safe trading zone).
Take precautions to identify the seller.
If an ad looks too good to be true, it's probably a scam.
Anyone who may have been a victim of fraud is asked to go to their neighbourhood police station to file an official complaint.