Potential victims of Elzefar MC Gurk sought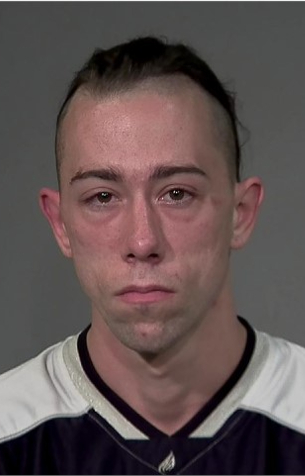 08 may 2023
The Section des agressions sexuelles of the Service de police de la Ville de Montréal (SPVM) is looking for potential victims of Elzefar MC Gurk. Arrested in July 2021, the 29-year-old man pleaded guilty last April to several charges, including sexual interference and invitation to sexual touching against four victims aged between 5 and 8 years old. Charges of making and possession of child pornography were also filed against him in two of the cases. The crimes he is alleged to have committed occurred between October 2020 and July 2021 Investigators also have reason to believe that the defendant may have made other victims.
Elzefar MC Gurk is a white male who speaks French. He is 1.80 m tall and weighs 68 kg. He has brown hair and brown eyes.
The individual was sentenced today. It should be noted that he will also be registered on the National Sex Offender Registry.
Additional victims
The SPVM wishes to emphasize the importance of reporting, as the families of these four victims have done, and encourages parents who have doubts or information about this individual to contact the police. Support is offered to all victims and their families, including those who may be reluctant to take legal action.
Anyone who may have been a victim of Elzefar MC Gurk or who knows someone who may have been a victim is encouraged to visit their local police station, call the Section des agressions sexuelles directly at 514-280-8502, or call 911 to file a formal complaint or to make a statement to that effect. Anyone wishing to provide information anonymously and confidentially can do so by contacting Info-Crime Montréal at 514 393-1133 or by using the reporting form available at infocrimemontreal.ca.
The SPVM thanks the public for its cooperation.