Government of Canada helps foster seniors' well-being through innovative Montréal-based project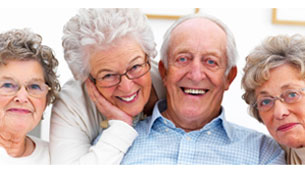 21 april 2016
Montréal, April 21, 2016 – The Honourable Jean-Yves Duclos, Minister of Families, Children and Social Development, the Honourable Denis Coderre, Mayor of Montréal, and Mr. Didier Deramond, Deputy Chief of the Service de Police de la Ville de Montréal, today highlighted New Horizons for Seniors Program funding of $700,000 for a pan-Canadian action–research project against elder abuse. The funding recipient, the Université de Sherbrooke's Research Chair on Mistreatment of Older Adults, has worked with the Service de Police de la Ville de Montréal (SPVM) to develop the model called L'intervention policière auprès des aînés maltraités (IPAM). This unique and innovative project will enable the SPVM to standardize its police practice model for combatting elder abuse incidents, in partnership with workers from the Centres d'aide aux victimes d'actes criminels (CAVAC), the Centres intégrés universitaires de santé et de services sociaux (CIUSSS) and other workers in the field. The announcement was made at Montréal City Hall.
The Government of Canada is committed to promoting the well-being of seniors by ensuring their economic and social security. Budget 2016 delivers on the Government's agenda to empower all Canadians to build better lives for themselves and to enable them to contribute to, and share in, the prosperity of the country. The Government recognizes the remarkable contribution that seniors have made over the years and continues to take measures to ensure they enjoy the dignified and secure life they deserve. The Government is working with organizations like the Université de Sherbrooke to safeguard seniors at risk and to prevent elder abuse.
The strength of the network
Starting May 5, officers from all SPVM stations and investigation centres will apply the IPAM model, which is based on the results of a large-scale action–research project. This will better equip officers to prevent, detect and report cases of elder abuse, intervene and ensure follow-ups with victims and refer them to appropriate resources or accompany them through the legal process. Under this new approach, police will handle all cases of elder abuse, whether or not they are criminal in nature. Thanks to collaboration with workers in the field, elder victims will come under the care of the public and community health and social services network.
An exportable operational structure
Since May 2015, the IPAM model has been progressively established in the SPVM. In less than a year, there have been many successes on the ground. Compared to other Canadian police services' practices, Montréal's model proposes the development of an organizational culture to combat elder abuse across the entire service, with no need to establish a specialized unit. Moreover, this model can be used in other police services, or for other social issues requiring a concerted effort from various players, such as mental health and domestic violence. For this reason, the Research Chair and the SPVM plan to share the IPAM model with the scientific community and other police corps, both in Canadaand internationally. Moreover, it should be noted that the IPAM model appeared in the World Health Organization's World Report on Ageing and Health in 2015. It is cited as an example of initiatives fromQuebec in the chapter entitled Next Steps.
From research to action
The IPAM model stems from 10 data collection exercises done in 2013 and 2014 on existing successful police practices (in Quebec, in Canada and around the world), the SPVM's current practices and the needs they identified. The research team analyzed 160 scientific articles and government publications. It also consulted 46 police services, 32 partners and 807 SPVM officers. Using the results of this broad study, the SPVM developed tools such as training modules, operational methods, a procedure for intervening with elders and a reference guide for patrol officers and responders to help them detect cases of elder abuse and refer victims to available resources. The tools will mainly be used to guide police work and help them respond as effectively as possible to situations of elder abuse.
Quotes
"The Government of Canada will continue to focus its efforts on fostering a prosperous future for seniors across Canada. Our aim is to help improve elder abuse detection, prevention and follow-up measures. I applaud the coordinated efforts of the Université de Sherbrooke's Research Chair on Mistreatment of Older Adults and the Service de Police de la Ville de Montréal for their model that will better identify, promote prevention of and help put a stop to cases of elder abuse."
– The Honourable Jean-Yves Duclos, Minister of Families, Children and Social Development
"The Intervention policière auprès des a aînés maltraités (IPAM) model that the SPVM has implemented is a great example of partnership between research (Research Chair on Mistreatment of Older Adults and the Research and Strategic Planning Division of the SPVM) and practice (SPVM) supported by a federal funding program. Thanks to a three-year action–research program, the model was developed, launched as a pilot and evaluated to produce a long-term model of police practice that can be adapted for other police services."
– Professor Marie Beaulieu, Ph.D., Research Chair on Mistreatment of Older Adults
"The World Health Organization considers the IPAM model, which is the result of a cross-sectorial action–research project, as an inspiring model for the future. This means Montréal is leaving its mark on the world in the field of preventing elder abuse. For such a resilient city as Montréal, the partnership and cross-sectorial collaboration that this model supports can also act as a catalyst for many other projects in health, senior security and better community living. Montréal's model also helps police officers and their partners to better understand the needs of seniors. This is also very inspiring for a senior-friendly city such as Montréal."
– The Honourable Denis Coderre, Mayor of Montréal
"Workers in the field and police officers can offer a service that is better aligned with the needs of seniors. Everyone works within their field of expertise to complement each other and help victims. Together, they strengthen the public safety network for victims of elder abuse. This tight-knit network improves interventions and follow-ups."
– Didier Deramond, Deputy Chief of the Service de Police de la Ville de Montréal

Presentation of the The Intervention policière auprès des a aînés maltraités (IPAM) model
Associated Links
- 30 -
Contacts

Media Relations Office
Employment and Social DevelopmentCanada
819-994-5559
media@hrsdc-rhdcc.gc.ca
Follow us on Twitter
Like us on Facebook
Université de Sherbrooke Research Chair on Mistreatment of Older Adults – IPAM Model: Marie Beaulieu
819-780-2220, extension 45270, or cell: 819-674-5501
Communications and Media Relations
SPVM
514-280-2015
City of Montréal
Catherine Maurice, press Secretary
Office of the Mayor and Executive Committee
514-346-7598