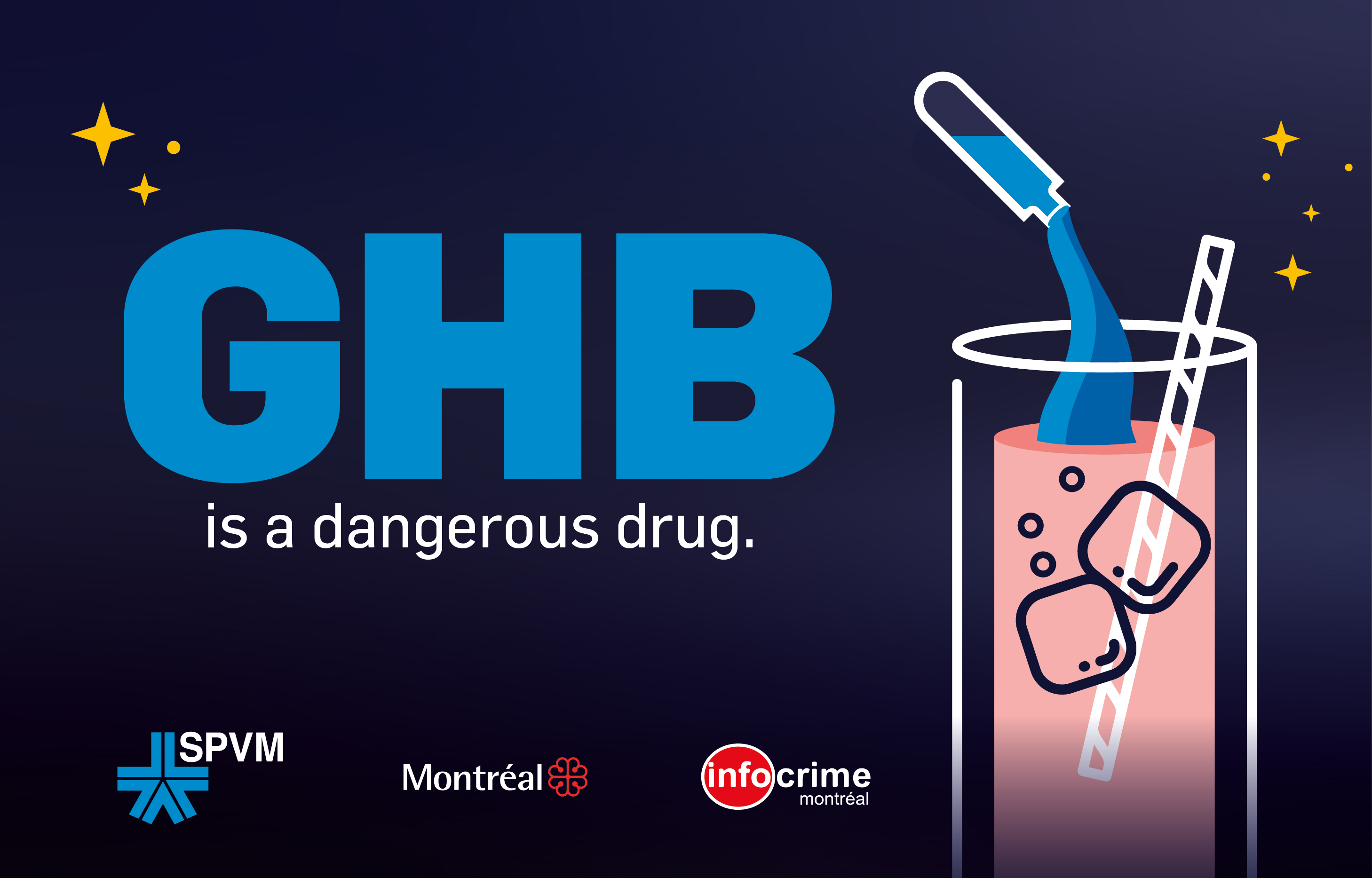 GHB is a dangerous drug. When you're at a bar or an event:
Always watch your drink
Stay in contact with your friends
Stay in control
Refuse any drink that wasn't prepared in front of you
Ask employees for help if you feel unsafe

Description
GHB usually comes as a colourless, odourless liquid. It is very difficult to detect. It is also available in powder or tablet form.

Dangers of GHB
In addition to victims who are tricked and consume it without their knowledge, GHB can also cause several problems in people who consume it voluntarily:
Vomiting
Coordination problems
Delirium
Memory loss
Deep sleep
Respiratory difficulties
Decrease of heart rate and convulsions
Permanent brain damage
Death

Prohibited
Possession of GHB is illegal. In addition, drugging a person without their knowledge is illegal and punishable by imprisonment.

Assistance
Do not hesitate to file a complaint with the police if you have been drugged without your knowledge. In an emergency, call 911. You can also contact Info-Crime Montréal anonymously and confidentially at 514-393-1133 or via the report form available on the infocrimemontreal.ca website.

Witnesses
If you are a witness, you must also call 911 to help someone in danger. Do not hesitate to do so, because the law provides immunity for anyone on the scene during an emergency call in the event of an overdose. Your call could save a life!