The SPVM is looking for school crossing guards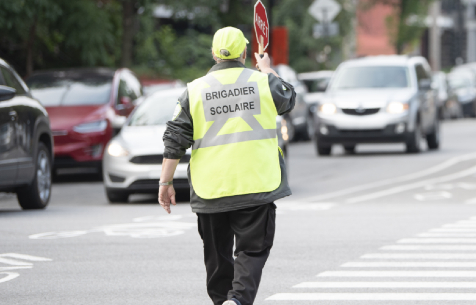 12 january 2023
Is children's safety of great concern to you?
The Service de police de la Ville de Montréal is constantly seeking applicants who would like to work as on-call school crossing guards for neighbourhood police stations.

Our job offer
Becoming a school crossing guard has advantages:

$20.01 /hour

(salary 2021)

Reporting to the commander of the neighbourhood police station, the school crossing guard monitors students crossing intersections to and from school in order to prevent traffic accidents. They ensure the safety of students and teach them safety rules.
What you need
Having experience in customer service or with children is an asset;
Be available to work during the school year on cut and variable hours.
Steps in the selection process
To be hired as a school crossing guard, you must pass all the stages of the selection process, namely:
Telephone interview
Security accreditation (investigation)
Medical exam
Training (1 day)