Call for vigilance : prevention of residential break-ins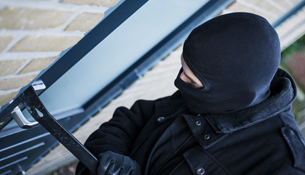 The police officers from Neighbourhood Station 1 (PDQ) are investigating residential break-ins in Beaconsfield and Baie d'Urfé, that have been occurring since February 1st, 2015.
Safety Tips to help protect your homes from break-ins
Keep all objects that could assist access to the second floor of your home(ladders, BBQ, recycling bins, picnic or patio tables, etc.), locked and put away (if possible) in a shed or a garage.
Always lock your doors and windows. Even if you are leaving for just a few minutes.
Keep expensive valuables locked in a safety deposit box or safe.
Avoid keeping large sums of cash in you home.
Equip your home with an alarm system that has a motion detection and glass breaking detection on all levels of the home.
During extended periods of absence, entrust a reliable neighbour to tend to your home, by turning lights on and off, collect your mail, shovel your driveway and path or cut your grass.
A good lock is only as effective as the door frame. Ensure that the frame is solid. Strengthen it with a metal plate if it is weak.
Etch your valuables with your drivers permit number. Etchers are available, free of charge at you local police station.
Install a peephole on your front door, so you can see who is there.
If you see anything suspicious, do not hesitate to call 9-1-1.