PDQ 24 invites Town of Mont-Royal and Outremont residents to participate in the Coffee with a cop event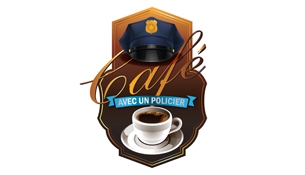 08 may 2017
Police officers from neighbourhood police station 24 (PDQ) invite Town of Mont-Royal and Outremont residents to come and discuss with them during the Coffee with a cop event.
When: May 17th, 2017
Time: From 11 a.m to 1 p.m
Where: Mc Donald's restaurant located at 1300 Beaumont avenue (corner Rockland)
Coffee with a cop is an informal event which allows police officers and citizens to meet in a neutral environment to facilitate dialogue. The purpose of this activity is for citizens to discuss freely and exchange on various public security topics and concerns that affect the Mont-Royal and Outremont area.
In addition, this is an opportunity to strengthen police relations with its citizens, who normally meet in emergency circumstances that could be very emotional. With Coffee with a cop, citizens get to know PDQ 24 police officers within a friendly atmosphere